"Not all of us can do great things. But we can do small things with great love" - Mother Theresa
supporting children and families affected by war, poverty and natural disasters in the North and East of Sri Lanka.
We started with 7 children in 2008 and today we are sponsoring the educational needs of over 175 children across the North and East of Sri Lanka, with many still needing our help. From under $2 a day you too can make a sizeable impact in a child's life.
From the comfort of your own home, support us as we reconstruct the lives of families devastated by civil war, poverty and natural disasters. Your donation today can help restore pride, self-sufficiency and an income stream to support them well into the future.
Make a lump sum donation today and sit back and watch as your donation cycles through our revolving loan scheme supporting the basic needs of several families. As each family pays of it's loan, another is supported with those same funds.
Education is the most powerful weapon which you can use to change the world. Support the educational needs of impoverished schools in the North and East of Sri Lanka by funding the supply of essential books, school stationery and bicycles for travel.
Unsure which cause to support ? Talk to us today and we'll direct you towards many other worthy causes that tug at your heartstrings. For example: wheel chairs for the differently-abled or braille paper for the visually impaired.
Sponsoring meals at one of our affiliated homes or orphanages has become a popular choice amongst our donors. Celebrate your special event by feeding a home full of empty stomachs from as little as $100-$200 a day.
Despite facing the challenges of a struggling family and overcoming...
Read More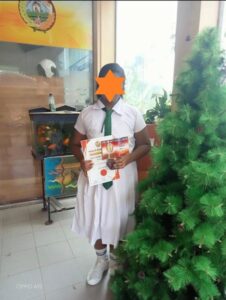 We are thrilled to share some incredible news from the...
Read More